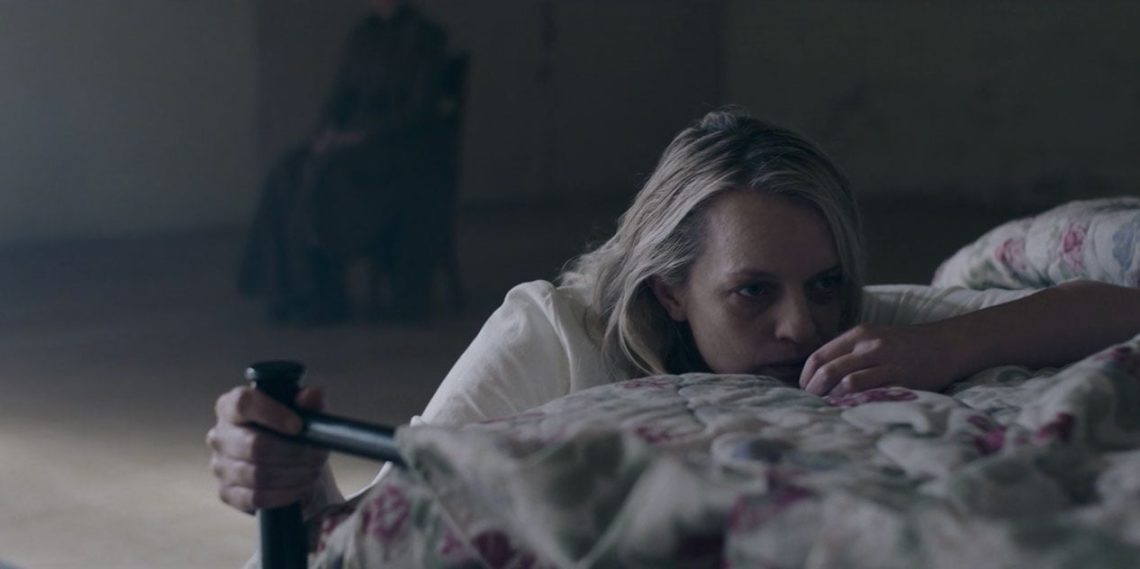 Top séries 2018 : les coups de coeur de nos rédacteurs
Quatorze rédacteurs, soixante-six séries citées. Nos choix en matière de programmes télévisés nous ressemblent. Comédie, drame, animation, thrillers : pourquoi choisir ? Glow y côtoie La Casa de Papel, Killing Eve fricote avec Coincoin et les Z'inhumains. Si la France est très absente du top 10 final, Dix pour cent, Le Bureau des légendes et plusieurs séries OCS (Irresponsable et Les Grands) se sont tout de même infiltrées dans nos coups de coeur. Elles manquent sûrement de visibilité (ou de poids face aux mastodontes américains), mais leur qualité cette année encore parle d'elle-même. 
(pour rappel, vous pouvez retrouver notre TOP SÉRIES 2018 sur simple clic)

1. Glow, saison 2
2. Dix pour cent, saison 3
3. Big Mouth, saison 2
4. The Handmaid's tale, saison 2
5. Casa de Papel, saison 1
6. Atypical, saison 2
7. This is us, saisons 2/3
8. Pose, saison 1
9. House of Cards, saison 6
10. Maniac, saison 1
+ mention spéciale à « Bandersnatch », l'épisode interactif de Black Mirror !
1. The Good Place, saison 2/3
2. The Handmaid's Tale, saison 2
3. Le Bureau des légendes, saison 4
4. Hippocrate, saison 1
5. Orange is the New Black, saison 5
6. Black Mirror, saison 4
7. The Rain, saison 1
8. Good Girls, saison 1
1. Atlanta, saison 2
2. CoinCoin et les Z'inhumains
3. Killing Eve, saison 1
4. Wild Wild Country
5. The Handmaid's Tale, saison 2
1. Barry, saison 1
2. Killing Eve, saison 1
3. Ad Vitam, saison 1
4. Here and Now, saison 1
5. Le Bureau des légendes, saison 4
1. CoinCoin et les Z'inhumains
2. Legion, saison 2
3. Westworld, saison 2
1. The Haunting of Hill House, saison 1
2. Sharp Objects
3. The Handmaid's Tale, saison 2
4. Westworld, saison2
5. Dix pour cent, saison 3
1. The Good Place, saison 2/3
2. Everything Sucks, saison 1
3. Atlanta, saison 2
4. Killing Eve, saison 1
5. The Good Fight, saison 2
6. Insecure, saison 3
7. Mom, saison 5/6
8. Young Sheldon, saison 1/2
9. Bob's burgers, saison 8/9
10. Riverdale, saison 03
Top établi sans avoir – pour l'instant – pu voir Pose ou la fin de The Americans…

1. Superstore, saison 4
2. The Good Place, saison 3
3. Pose, saison 1
4. Titans, saison 1
5. The Marvelous Mrs Maisel, saison 2
6. Irresponsable, saison 2
7. Single Parents, saison 1
8. Les Grands, saison 2
9. 13 Reasons Why, saison 2
10. Jessica Jones, saison 2

1. Pose, saison 1
2. Big Mouth, saison 2
3. Irresponsable, saison 2
4. Glow, saison 2
5. The Handmaid's Tale, saison 2
6. Westworld, saison 2
7. Jessica Jones, saison 2
8. Kidding, saison 1
9. One day at a time, saison 2
10. Sharp Objects

1. Barry, saison 1
2. Sharp Objects
3. Succession, saison 1
4. The Haunting of House Hill, saison 1

1. The Terror, saison 01
2. Damnation, saison 01
3. Legion, saison 02
4. Happy!, saison 01
5. Coin Coin et les Z'Inhumains
6. The Looming Tower
7. Devilman Crybaby
8. Castlevania, saison 02
9. Big Mouth, saison 02
10. Brooklyn Nine-Nine, saison 05

1. The Good Place, saison 2/3
2. The Conners, saison 1
3. Pose, saison 1
4. 9-1-1, saison 2
5. Superstore, saison 4
6. Brooklyn Nine-Nine, saison 5
7. The Neighborhood, saison 1
8. Grown-ish, saison 1
9. Barry, saison 1
10. Nobodies, saison 2

1. The Handmaid's tale, saison 2
2. Killing Eve, saison 1
3. Versailles, saison 3
4. Aurore
5. Westworld, saison 2
6. How to get away with Murder, saison 4
7. Homeland, saison 7
8. This is us, saison 2
9. Trauma
10. Making a murderer, saison 2